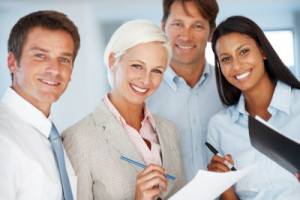 Are you struggling to take your business to the next level?  Got big plans for 2014 but not sure how to make things happen? Do you get overwhelmed and distracted with all the things there are to do day to day and lose focus on the bigger picture?
Changes all around us are happening with increasing rapidity and most of the times employees and executives find themselves in a difficult position. Some individuals might find the changes exhilarating and motivating but for most it can cause distress and affect their performance negatively causing them to fail.
This Webinar Workshop has been specifically designed to help you finally discover what is stops you achieving your goals; unmask Four  key "action saboteurs"; learn techniques to help you overcome your "hidden barriers"; and complete a series of activities to get you taking action to achieve your goals.  I recognise that running a business is demanding enough, so you will be able to complete this program in the comfort of your own office or home, by phone, without having to travel.
Be part of Positive Productivity Network and learn about business leadership that works for you and your team.
[aio_button align="center" animation="bounce" color="green" size="small" icon="hand-right" text="Register Now" target="_blank" relationship="dofollow" url="http://getyourbusinessmoving.pepperpage.net/registernow"]
All rights reserved. This website or any portion thereof may not be reproduced or used in any manner whatsoever without the express written permission of the publisher except for the use of brief quotations embodied in critical reviews and certain other noncommercial uses permitted by copyright law. For permission requests please contact us at info@ronitaneal.com